2021 Industry Tour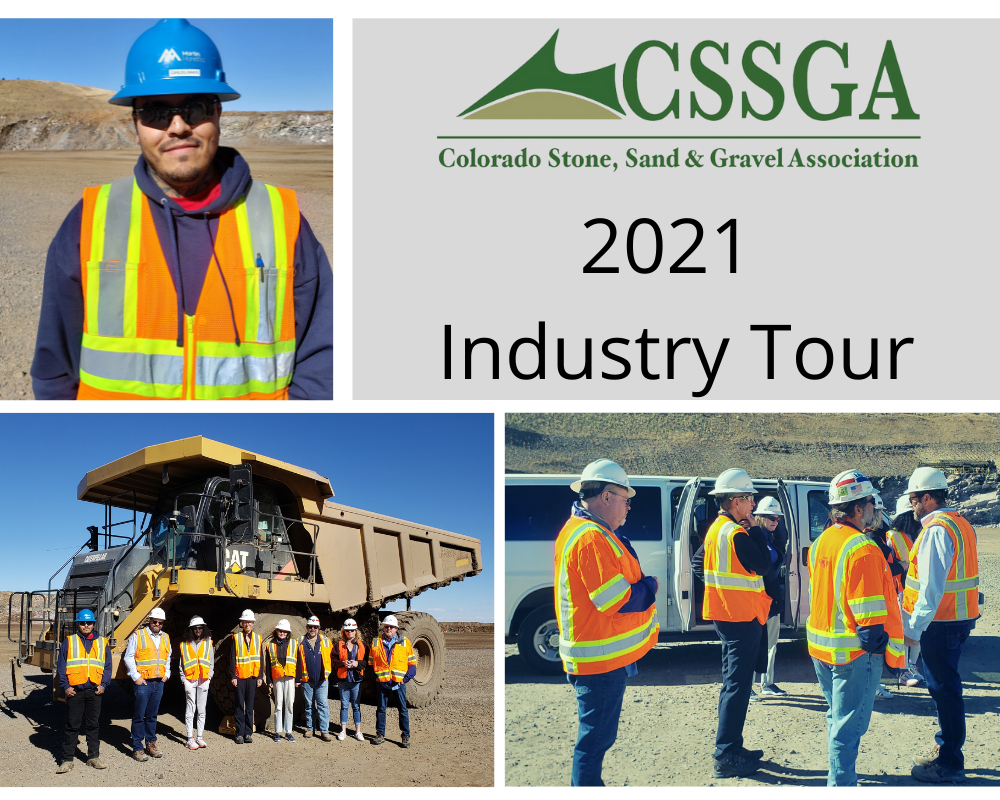 On October 27, the Colorado Stone, Sand & Gravel Association hosted an Industry Tour in conjunction with the Colorado Asphalt Pavement Association and the Colorado Ready Mixed Concrete Association. The event consisted of a presentation on mining and downstream material usages, and luncheon, and a mine tour.
This year, we toured the Martin Marietta "Spec Agg" quarry in Golden, CO.  As this site also includes an asphalt and concrete plant, it is a great way to explain how the entire supply chain process works.  Thanks to John Anderson, Dave Jordan, and Carlos Zarate with Martin Marietta for the great tour, those with DRMS and MLRB for participating, and our industry partners!
Please reach out to Annelise Shepherd if you are interested in scheduling or hosting a tour at your facilities.
Leave a Reply
You must be logged in to post a comment.