2021 Summer Conference Recap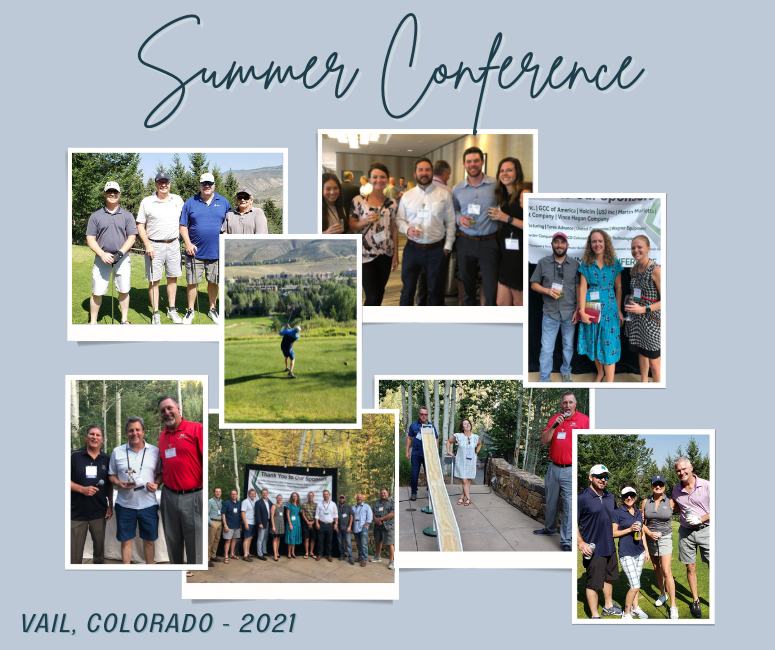 It was great to see our members at the CRMCA/CSSGA Summer Conference on August 12-13 in Vail. CRMCA and CSSGA are member driven associations and it is through your continued support that we are able to host your association events. Thanks to the following members for sponsoring a successful Summer Conference!
4 Rivers Equipment
ASTEC (CON-E-CO)
Buckley Powder Company
BURNCO Colorado
CarbonCure Technologies, Inc.
CEMEX
Chryso Inc.
Con-Tech Manufacturing
CR Minerals
CTL/Thompson
Faris Machinery
GCC of America
GCP Applied Technologies
Holcim (US) Inc
Honnen Equipment Co.
Loveland Ready Mix Concrete
Martin Marietta
Master Builder Solutions
McNeilus
Mountain Cement Company
Power Equipment Company
Terex Advance
United Companies
Vibra-Tech Inc.
Vince Hagan Company
Wagner Equipment
We look forward to seeing you at the next event!
Leave a Reply
You must be logged in to post a comment.