CSA Webinar: Construction Best Practices to Prevent Soft Tissue Injuries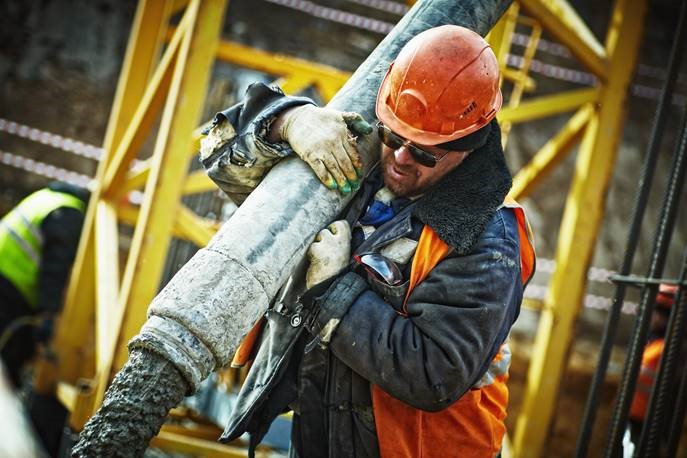 Details
The constantly changing work environment and nature of the work creates many hazards for ergonomic injuries in construction. Overexertion causes 35% of all work-related injuries and is, by far, the largest contributor to workers' compensation costs – more than $15 billion, or 25% of the total cost in 2012, according to Injury Facts 2016®.  This webinar will introduce some helpful resources for learning about and teaching about soft tissue injuries. Attendees will have access to the PPT and learning resources at the end of the session.
We will cover best practices
Stretch and Flex
Fatigue and overexertion
Technology
Wearables
Attendees will get resources for conducting project safety meetings at the end of the webinar.
When
Tuesday, April 7
8:00 – 9:00 a.m.
Where
From Colorado Safety Association's Office to your Desk
Registration is $30
Presented By:
Trish Ennis, MS, CSP, ARM, CRIS
Executive Director – Colorado Safety Association
Trish Ennis is a risk management and occupational safety & health professional with over 29 years experience. She is currently serving as the Executive Director for the Colorado Safety Association in Denver Colorado, and is serving as the Vice Chair on the ASSP Foundation Board of Trustees.
Prior to joining the Colorado Safety Association Trish worked in insurance and risk management for 17 years, and served as the first Director of Workplace Safety for the Denver Zoological Foundation from 2009-2011. Ennis served 10 years on the American Society of Safety Engineers (ASSE) Board of Directors as Region II VP, VP of the Council on Professional Development, and served as the 100th Society President in 2015. She is a member of ASSP and RIMS.
Ennis has a Masters of Science in Organization Leadership from Regis University, and a Bachelor's Degree from the Evergreen State College in Olympia, Washington.
She has received many honors and awards including: The ASSE President Award, Charles V Culbertson Outstanding Volunteer Leadership 2007-2008, and the S.J. David M Clark Innovative Leadership Award (Regis University) 2012. As an active member of the community, Ennis is a Commissioner of the City of Wheat Ridge Parks and Recreation Commission. Trish is a professional member of the American Society of Safety Professionals (ASSP).
Leave a Reply
You must be logged in to post a comment.