CSSGA Seeks Associate Board Member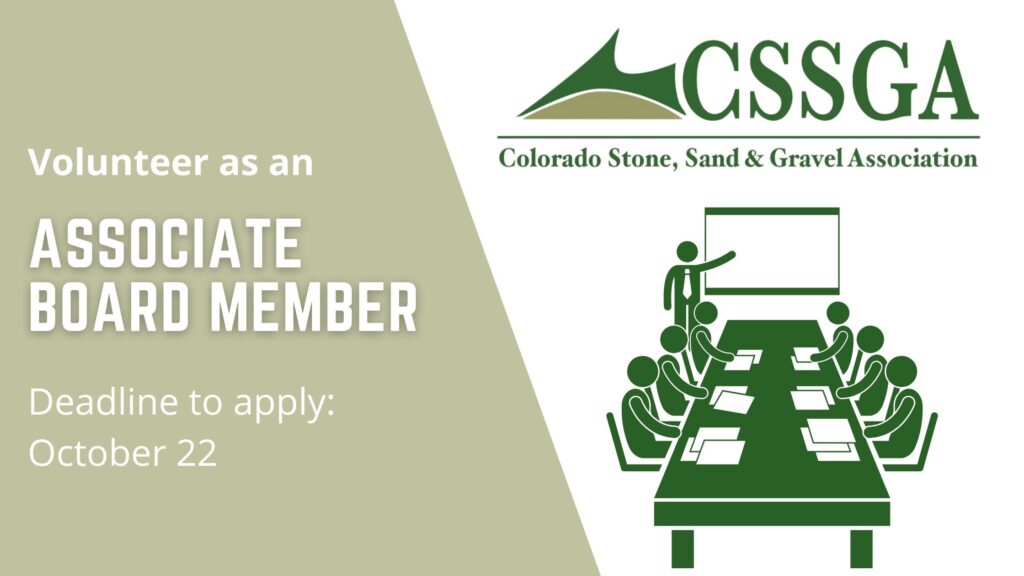 The Colorado Stone, Sand & Gravel Association's (CSSGA) Board of Directors is looking for one associate member volunteer to fill a seat on the Board of Directors.  This is a two yearlong commitment and requires in-person or remote attendance at 9 board meetings annually (typically held on the third Wednesday of the month from 8:00 – 10:00 am).
Please send a summary of your work history along with a short statement regarding how and why you can best represent CSSGA's associate membership to annelise@coloradocaa.org. Responses must be received by October 22, 2021.
CSSGA is committed to creating an inclusive environment for all members and encourages applicants of all backgrounds to apply.
Leave a Reply
You must be logged in to post a comment.