July 2019 Executive Director's Blog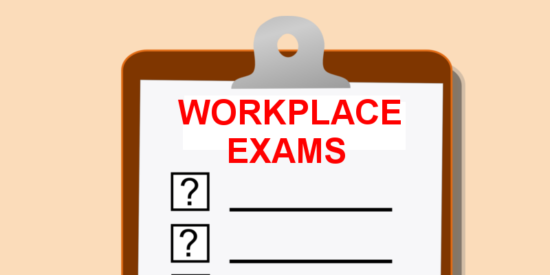 Hello CSSGA Membership.  Welcome to the July version of the CSSGA blog on the newly redesigned CSSGA website!  I encourage you to take a moment and look around at our recent updates.  Here are a few highlights regarding what is going on:
NETWORKING
On June 18 we traveled South for our summer Networking Event.  This time we made it a little less formal and held it at the Phantom Canyon Brewery in downtown Colorado Springs.  As we have done for previous events, it was held the evening before the CSSGA Board meeting, allowing board members to make the most of their time while traveling to various parts of the state.
As we move around Colorado, our next event will be held in Glenwood Springs on the Western Slope.  This one will occur on Sept 17, and will include a golf outing, so practice up on your swing!  Or in my case, start collecting golf balls, as I will be burning through them that day.  The golf outing, in addition to the Networking BBQ that evening, are always a great way to network and interact with producer and associate members from various aspects of our association.  Registration will be available soon.
MSHA WORKPLACE EXAM RULE
Regarding Safety, we have been in close contact with NSSGA and their interaction with MSHA and the recent Court decision on the workplace examination rule. As you will recall, the court's decision that vacated the 2018 revisions to the workplace examination rule that had provided more flexibility in the timeframe for performing the workplace exam and removed the requirement to record adverse conditions that are promptly corrected. The court rejected MSHAs rationale for the 2018 revisions and ordered the agency to re-implement the original 2017 form of the rule.  The 2017 rule requires exams to be done before work begins in an area and to record all adverse conditions found in the exam.  In a recent meeting with MSHA, NSSGA was encouraged to prepare a letter to MSHA Assistant Secretary Zatezalo urging the agency to consider industry's concerns regarding MSHA's actions.
MSHA must decide by August 2 whether and how the agency will revert to the requirements of the 2017 rule.  For the time being the 2018 version of the rule remains in effect.  NSSGA's letter will urge the agency to delay reinstituting the 2017 rule while NSSGA's court challenge to the 2017 rule remains pending in the U.S. Court of Appeals for the Eleventh Circuit. In the event MSHA decides to move forward with enforcement, the letter will request that MSHA use a gradual, phased-in approach, providing ample time for stakeholder meetings and compliance assistance outreach by the agency.  CSSGA will send a letter reinforcing the NSSGA recommendations and hopefully make a positive impact.
CSU – PUEBLO'S CONSTRUCTION MANAGEMENT ONLINE CERTIFICATION PROGRAM
Lastly, I want to share some exciting information regarding education and training.  Colorado State University (CSU)-Pueblo's newly developed Construction Management Online Certificate Program. This Certification Program allows individuals to gain knowledge and enter the workforce before acquiring a 4-year degree. Also, the online aspect allows for students to study from anywhere at any time. 
Construction Management Certificates Available Programs:

Construction Manager (11 credits earned)
Estimating & Planning Construction Costs (9 credits earned)
Advanced Construction Manager (12 credits earned)

All credits from any certificate program may count towards the Bachelor of Science in Construction Management program. Certificates may be completed in one semester, but students are encouraged to take the time necessary to complete the certificate requirements.  To find out more information visit www.csupueblo.online or contact Juliette Mogenson, Online Programs Lead Specialist, at juliette.mogenson@csupueblo.edu or 719-549-2392. I encourage you to share this information throughout your organizations!
Thanks for all you do for the industry and your commitment to CSSGA.  I appreciate all the help we receive from our dedicated members.  Let either me or Annelise know if we can be of assistance.  Thanks again.
 Todd R. Ohlheiser
Executive Director
Colorado Stone, Sand & Gravel Association
Leave a Reply
You must be logged in to post a comment.