Martin Marietta Wins the 2020 ConRock Colorado Magazine Cover Photo Contest!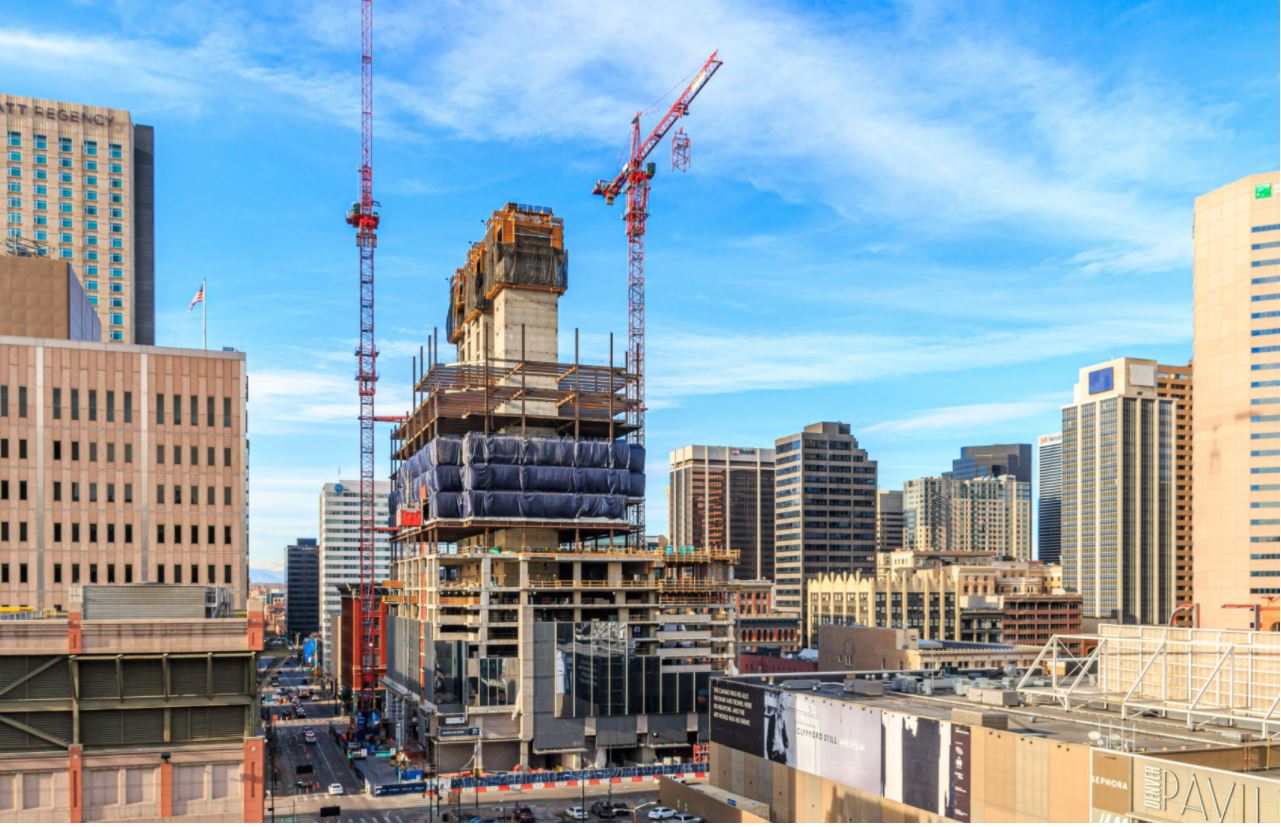 CRMCA and CSSGA are pleased to announce Tom Beadle and Ryan Dravitz as the recipients of the 2020 ConRock Colorado cover photo contest for their submission of the Block 162 project!
"The classical definition of resiliency brings to mind images of gothic architecture, dams, and other concrete and stone structures built to withstand the elements year after year, for generations. However, as with many things in recent years, that knee-jerk reaction to the word has started to transform into something else. Brute strength is no longer the single factor when considering resilience structures. Now, it is about smart design and engineering to last without taking a toll on the environment.
Smart design and building for the future is exactly what the Block 162 project embodies. As the newest LEED V4 project in the Denver metro area, it has been designed to measure and reduce it's environmental impacts as much as possible. All concrete mix designs were required to submit environmental product declarations, defining exactly the distance traveled and energy used to move and create the mixes from raw materials to placement. It's all glass façade captures and utilizes sunlight to assist with building climate control and fits seamlessly into the developing Denver skyline.
Obtaining a LEED certification, while not easy, contributes to the growing culture of sustainable building, ensuring that Block 162 and others like it will stand the test of time. Projects, such as this one, not only create a more resilient, energy efficient structure but also builds momentum for sustainable construction, which will continue to affect the industry far into its future and redefine the idea of resilience."
We had excellent submissions in 2020 and look forward to highlighting all submissions in the upcoming ConRock Colorado magazine due out later this fall!
Leave a Reply
You must be logged in to post a comment.