A Message from Todd Ohlheiser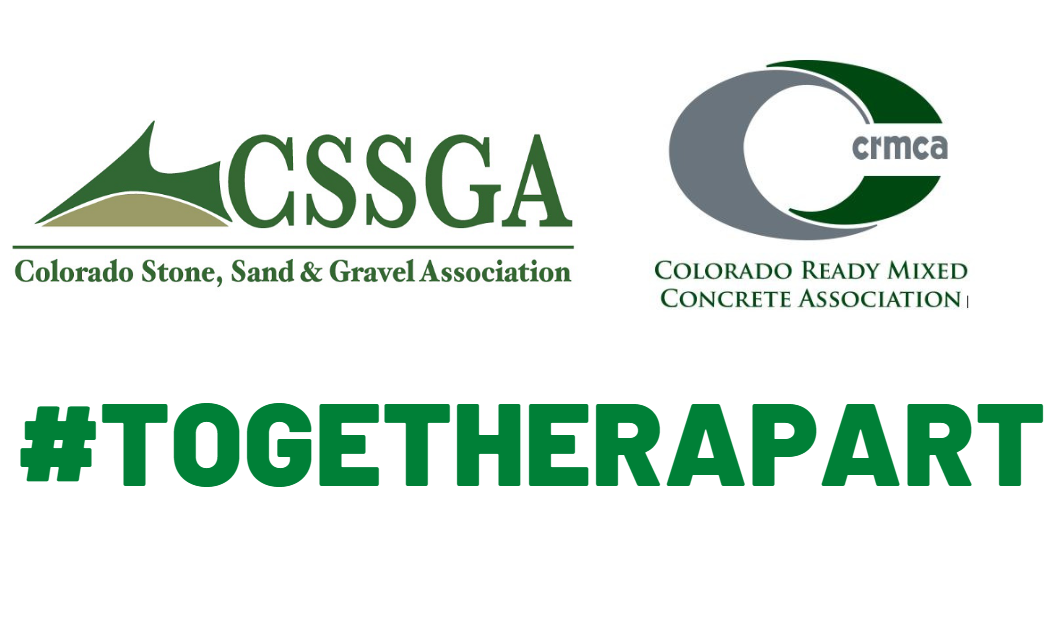 To CSSGA and CRMCA members. I felt compelled to write a short blog in these craziest of times. Instead of the usual discussions regarding construction materials, mining, and the events surrounding them, our focus has immediately shifted to the pandemic facing the world. COVID-19 has completely dominated every aspect of our lives. So first and foremost, I hope you and your families remain safe and healthy through this unbelievable ordeal. At the end of the day, that is most important.
Every business leader I have personally spoken with has stated this has consumed 100% of their time. While implementing quick changes in their business models, companies of all sizes work to keep their employees safe, and their businesses alive. The most difficult obstacle, at least from my perspective, is that we don't know the duration. I, as you do, hope for the best.
Regarding operations at both CSSGA and CRMCA, the office is closed and our small group is working remotely. This doesn't mean we are not available to assist you in any way. We are fortunate to have implemented systems this past year that accommodate an effective remote operating model. We also have a tight communication process in place and keeps us aligned and focused. The office phones are forwarded and our personal numbers and emails are readily available. So instead of eliminating communication with the associations, I would encourage you to reach out regarding any way we can help you or your business at this difficult time. We have operated with the business model "Strength in Numbers", and this time is no exception.
We will be communicating pertinent subjects on social media, building and delivering timely virtual educational sessions that can assist you, and continuing to hold our committee and other business meetings via webinar. We remain fluid as changes occur and various needs arise. I truly believe we can all come through this stronger, and we will be back to our focused attention on construction and mining in the months ahead. While extremely difficult at this time, a positive attitude is a critical part of the formula. Again, be safe and please do not hesitate to reach out to myself, Annelise, JT or Emma. Thank you.
Todd R. Ohlheiser
Executive Director
Colorado Stone, Sand & Gravel Association (CSSGA)
Colorado Ready Mixed Concrete Association (CRMCA)
Leave a Reply
You must be logged in to post a comment.