River Raft & BBQ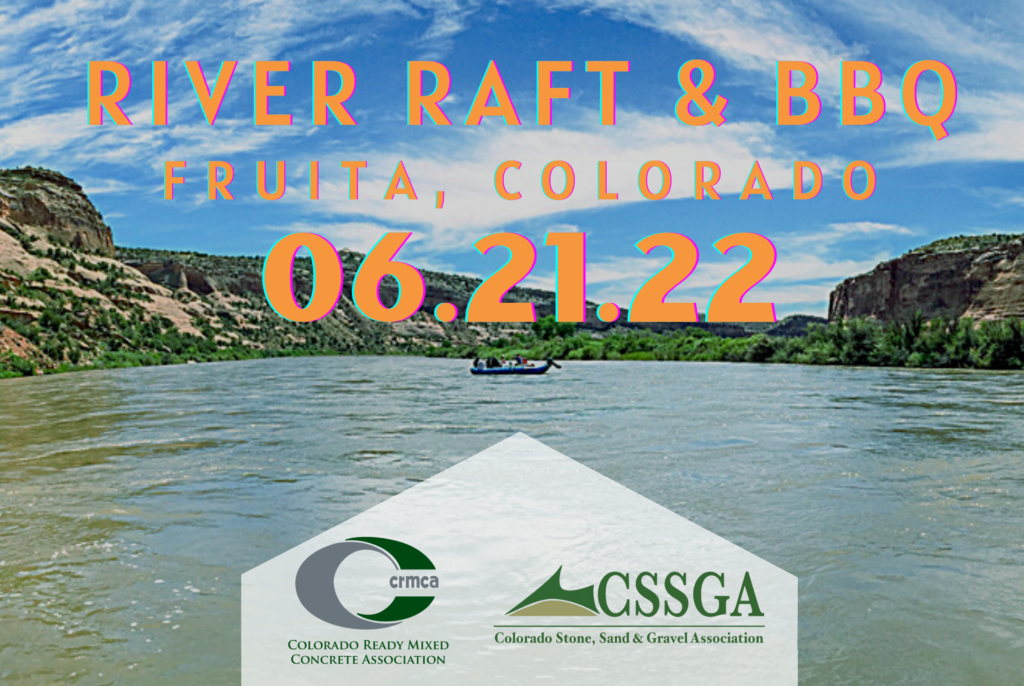 Join the Colorado Ready Mixed Concrete Association and the Colorado Stone, Sand & Gravel Association for a River Raft & BBQ in Fruita, CO. The rafting will take place at Rimrock Adventures on June 21. The event will start with a sunset raft at 4:00 p.m. and end with a BBQ on the Rimrock Adventure grounds around 6:00 p.m., once the rafting is completed.
Details
TUESDAY, JUNE 21
4:00 – 7:00 p.m.
RIMROCK ADVENTURES
927 CO-340
Fruita, CO 81521
REGISTRATION FEES
$100 to attend the Raft & BBQ
SPONSORSHIP INFO
Sponsorship of the event is $350
Leave a Reply
You must be logged in to post a comment.