September 2019 Executive Director's Blog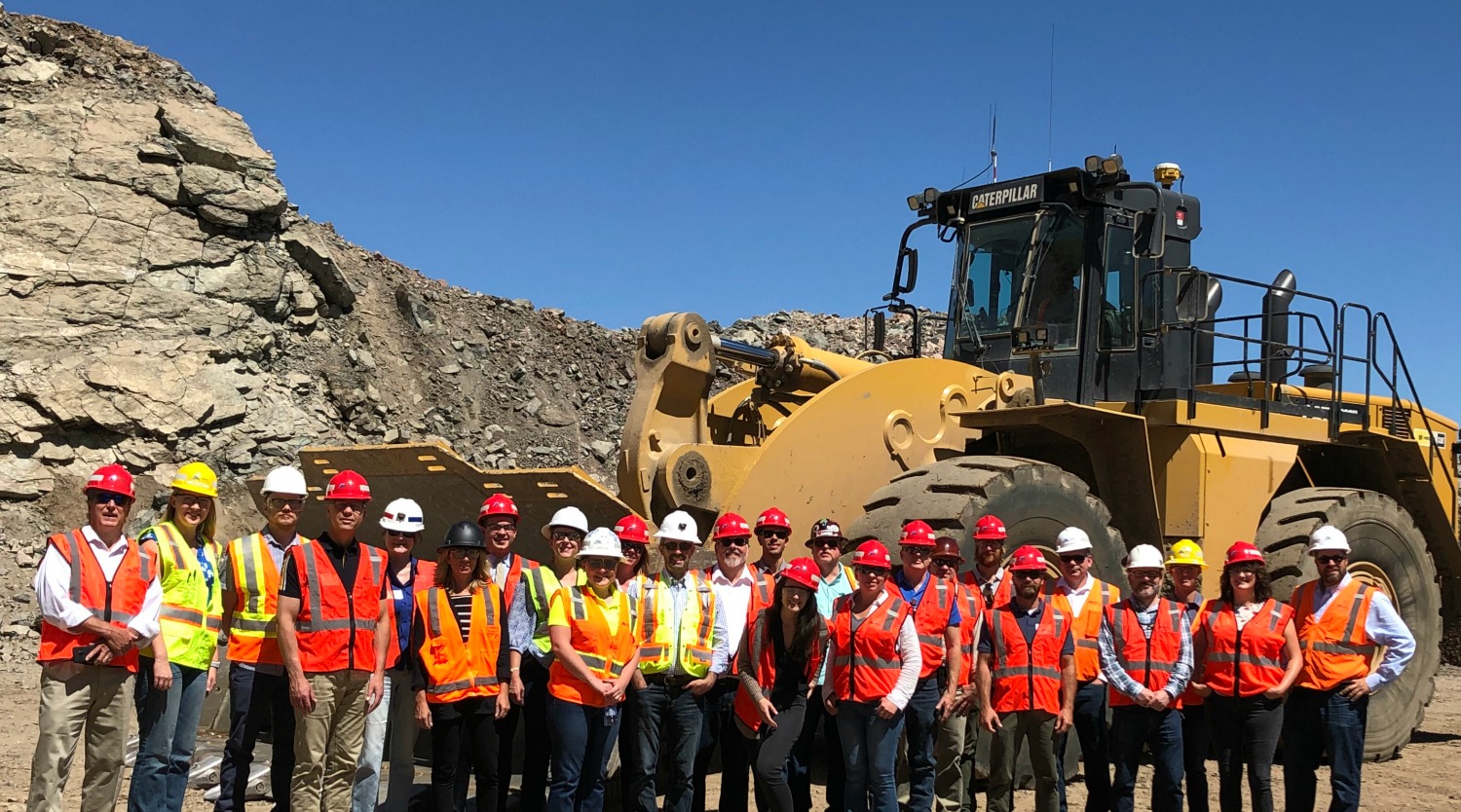 Hello CSSGA Membership.  Labor Day has come and gone, and fall season will be upon us way too soon.  Wow, where did the summer of 2019 go?  You will see almost all of the events discussed in this blog evolve around our committee structures.  As keeping with our guidelines of being a "Committee Driven Association" we are able to accomplish a lot through the involvement of our engaged membership.  I commend all of them for their commitment to the industry.  Here are details regarding our recent and upcoming events:
Industry Tour – This event was held in conjunction with the Colorado Asphalt Pavement Association and the Colorado Ready Mixed Concrete Association, and took place in the Denver Metro Area on August 28. The event began with a lunch and learn at Martin Marietta's offices followed by a tour of the Spec Agg Quarry. This year's event was attended by 30 elected officials, regulators, and industry personnel. Thanks to everyone who participated to make this event a success!
MSHA Roundtable – On Sept 12, at the CSSGA offices, we will hold another MSHA Roundtable event.  This continues to be a successful and popular event which includes leadership from MSHA and Industry.  It is intended to be an informal roundtable allowing industry reps to ask questions and gain valuable knowledge about regulations and changes within the industry.  You are encouraged to participate.  This event starts at 10 a.m. and attendees are encouraged to stay for our CSSGA and CRMCA Joint Safety Committee meeting that immediately follows.
Networking and Golf Outing – Our Fall Networking Event and Golf Tournament will be held at the Ironbridge Golf Club in Glenwood Springs on Tuesday, September 17.  Golf begins at 1 p.m. with the Networking Event to follow immediately after.  This remains a great opportunity to interact with industry reps, suppliers, and leadership of the aggregate mining industry.  Use this link to register.
Industry Roundtable – The Land Use and Environmental Committee's Industry Roundtable will occur at 10 am on October 18 at the Brannan Sand & Gravel offices at 2500 Brannan Way, Denver, CO.  Leadership of state regulatory agencies including CDPHE Air and Water, DRMS, State Engineers Office and others are expected to attend.  All CSSGA members are welcome.
Annual Conference – Our activities will wrap up with our Annual Conference, once again held at the beautiful Broadmoor Resort and Hotel in Colorado Springs.  The events kick off with the Welcome Reception the evening of November 21, and conclude with the banquet the evening of November 22.  We have a great line up of guest speakers and presenters that will not only provide industry knowledge, but also knowledge regarding areas of our lives outside the workplace.  You are encouraged to register here.
Lastly, we will be providing information soon on the upcoming Family and Medical Leave Task Force that has been created in Colorado.  The Task Force is seeking public opinion on a proposed paid family and medical leave program for Colorado. The Task Force, which was created through 2019 legislation (SB19-188), is studying a program or policy that allows workers to take a specified amount of time off work.  Look for information and I urge you to participate over the coming weeks, in an effort to keep this possible legislation from becoming law in 2020.  More to follow.
I hope to see you at the upcoming events.  Thanks again for your participation and ongoing engagement.
Todd R. Ohlheiser
Executive Director
Colorado Stone, Sand & Gravel Association
Leave a Reply
You must be logged in to post a comment.