September 2020 Executive Director's Blog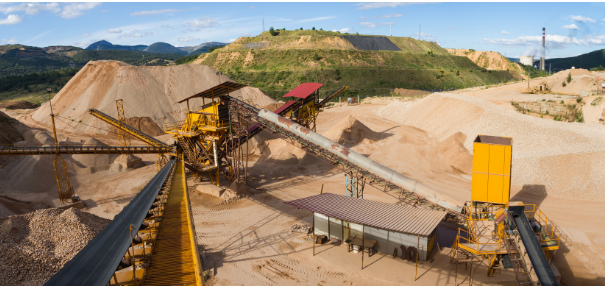 Hello CSSGA membership.  As I mentioned in a recent blog to the Ready Mix industry, I hope everyone is safely maneuvering through these unprecedented times.  I realize running and operating these Essential Industry businesses has been an extreme challenge.  However, the construction aggregate mining industry has stepped forward in a positive and aggressive manner.  Companies have completely adjusted their operating models to quickly adapt and make changes like never before.  I am proud to be associated with this industry and want to personally thank the leadership, and every employee in the mining industry for rising to these challenges.  Thank you!
Here is what's going on at CSSGA:
As you are now aware, unfortunately the CSSGA board made the difficult decision to move our Annual Conference to an online version.  This is the right call given the circumstances.  I want to thank the Broadmoor in working with us to make these necessary changes.  I know we all look forward to a great event at the Broadmoor in 2021.  So, while there are no planned association events at the Broadmoor this year, anyone wishing to stay at the Broadmoor for a small company meeting or personal reasons may want to take advantage of an opportunity.  The Broadmoor is holding the original discounted room rate of $209/night for Nov 19 & 20.  If it works for you, contact the Broadmoor directly at 1-800-755-5011 and mention the group code CRMCA
As other events have also been canceled, I am glad to say there is one event underway.  Due to the lack of safe social networking opportunities in 2020, CRMCA is opening their annual Clay Shoot to CSSGA members.  To increase safety and accommodate social distancing requirements, this year's event will be a European style tournament and participants must register as a team of 4.  Mark your calendars and plan to participate on Oct 14 at Colorado Clays.  As with everything this year, the Clay Shoot will be different, but will occur none the less.  We must take advantage of outdoor activities like this when we can.  I hope to see you there!  View details and registration.
One thing that has been moving forward is ACI certifications.  While this includes many concrete certifications, it also include ACI AGG 1 and AGG 2 certifications.  I want to thank JT Mesite for conducting several small certification sessions/day to keep the groups under 10 people, while meeting the demand for ACI certifications.
The joint Governmental Affairs Committee has met and determined contributions for the ROCK PAC.  It is not too late to contribute, so consider donating.  We can receive Corporate, LLC, and personal donations to a maximum level of $550.  Please send the ROCK PAC check to 6880 South Yosemite Court, Suite 100, Centennial, CO, 80112.  Thanks to the following members and member companies who have contributed to the 2020 ROCK PAC fundraising efforts!

Albert Frei & Sons
CRMCA
CSSGA
Garrett Varra
LG Everist
Loveland Ready Mix Concrete
Martin Marietta
Monarch Mountain Minerals
Rees Consulting
Schmidt Construction
Steve Buckley
Todd Ohlheiser
Varra Companies
Whitewater Building Materials

Digital Discussions.  Due to popular demand, CSSGA and CRMCA have brought back the Digital Discussion series on a monthly basis. The next Zoom meeting is scheduled for Sept 30 at 3:00 p.m.  As it is 2021 budgeting time, I am pleased to announce our guest speaker will be Brian Lewandowski, Executive Director of the Business Research Division at the Leeds School of Business, University of Colorado Boulder.  Brian will update members on the economic outlook for the construction industry and the impact of COVID in Colorado.  Join us for a virtual conversation with Brian and to participate in a Q&A session.
We are again holding the annual MSHA Roundtable, although virtual.  With all the questions regarding MSHA's interpretation of COVID, this will be an important session to attend.  The MSHA Roundtable will occur from 10:00 – 11:00 a.m. on September 10. Download the calendar invite to receive Zoom connection information.
Webinars. CSSGA continues to offer members the opportunity to participate and present remote educational seminars. We are looking for topics in the following areas:

Health and Safety
Land Use and Environment and Technology
Equipment and Manufacturing
Regulatory Updates
Other pertinent topics
If you are interested in hosting a webinar for the CSSGA membership, please reach out to Annelise with your topic and availability.
Legal Action Task Force: CSSGA board of directors has created a Legal Action Task Force. The task force members have met to discuss support for current issues, future legal challenges at the statewide level, and how to integrate the response into the association structure.  The board will review recommended actions at the September board meeting as we continue to navigate the challenges of opening and operating mines throughout Colorado.
If there are any questions, please do not hesitate to reach out to either myself or Annelise.  I hope you and all your family & company members remain safe (and sane) as we move forward is 2020.  Thanks.
Todd R. Ohlheiser
Executive Director
Colorado Stone, Sand & Gravel Association
Leave a Reply
You must be logged in to post a comment.