Webinar: A Mine Engineer's Primer to Automated Hauling Systems and Market Update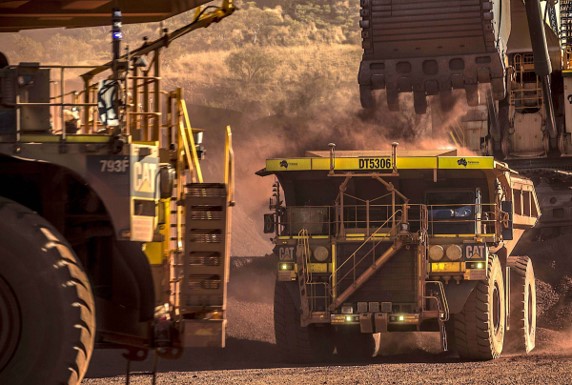 Details
Automation is an emerging key value driver within the mining industry. Automation was used extensively within mineral processing and metallurgical functions prior to even the use of solid-state electronics. However, Autonomous Haulage Systems (AHSs) only began field testing in open pit mines in the early 1990s. Commercial adoption happened nearly 20 years later in 2008. Technologies for vehicle autonomy advanced rapidly in recent years and has moved the automation of mining fleets within reach of many mining operations. Currently there are three AHS providers in the global market. The two large OEM companies, Caterpillar Inc. and Komatsu Ltd., provide solutions primarily targeted at their own fleets. When combined, the two major OEMs have over 400 deployed autonomous trucks. Autonomous Solutions Inc. (ASI) provides a third-party OEM agnostic solution. ASI has a small-scale commercial deployment in Africa and at Barrick Gold's Arturo Joint Venture operation in Nevada. ASI recently were selected to deploy an AHS solution on 77 haul trucks at Roy Hill, a major Pilbara iron ore mine.
AHS conversion from a manned fleet is most easily described as a CAPEX (capital expenditure) to OPEX (operating expenditure) trade off. Current AHS sites see significant unit cost improvements over a manned site. The principal benefit of AHS is increased productivity in the AHTs due to increased utilization. Typically haul trucks in an open pit mine are scheduled for 5,000-6,000 hours per year. AHS sites achieve significantly higher utilization rates that result in annual scheduled operating hours of 7,000 hours for AHTs. This is an increase of 16-20%. The mining industry is currently crossing the chasm to wider adoption by the major mining houses. Many predict that the principle driver to cross the chasm will be the economic pressure exerted by the early adopters. As the early adopters' cost to produce drops, the non-autonomous operations will struggle to stay competitive within the commodity markets.
When
Monday, April 13
2:00 – 3:00 p.m.
Where
From our Office to your Desk
Presented By:
Ben Miller most recently has provided technical and engineering support services for autonomous haulage systems (AHS) across four continents including sites within the Pilbara Iron Ore Mines, the Alberta Oil Sands, and worldwide metal mines. He is a Chartered Mine Engineer that has functioned in management, technical services, and production roles across most continents (only missing Antarctica) and a broad spectrum of minerals.
Ben holds a M.S. in Systems Engineering and a M.S. in Mining Engineering from the Colorado School of Mines. He has permitted numerous mines within Colorado and other states. Ben also has handled numerous mine compliance matters, including: air, water, and visual impact mitigation, Corps of Engineers permits, BLM contracts, SPCC, NPDES, and others.
Leave a Reply
You must be logged in to post a comment.