April 2020 Executive Director's Blog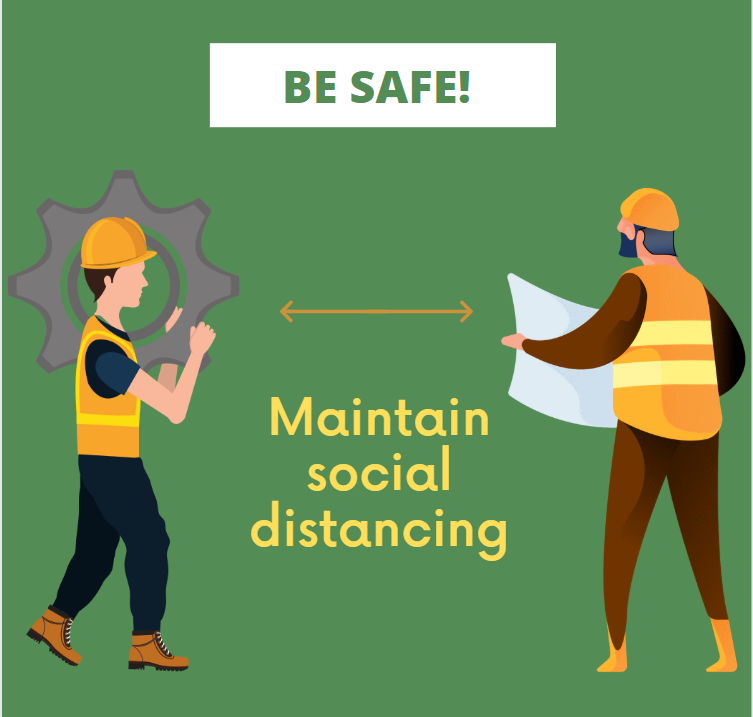 Hello CSSGA Membership. As we all scramble and continue to adjust to the quickly changing COVID-19 virus, I hope everyone remains safe. At the end of the day, at a time when the virus is claiming multiple lives daily right here in Colorado, it is up to all of us to practice the proper guidelines. Follow the strict guidelines in place and be safe!
As I mentioned in my communication last week, I truly believe the Strength in Numbers applies more now than ever. Annelise calls it "Together Apart", which is correct. Having said that, we are much like NSSGA in our areas of focus. Our clear priorities are:
Keep Colorado Working – Safely.

We must work to keep the construction industry and those that produce construction materials operating as an essential industry. I sent additional information on this earlier today. In order to remain listed as essential, the industry must be very strict in complying with the current CDPHE Guidance Document. This is critical not only for your crews, but the public in general.
This emphasis is reinforced by the fact CDPHE leadership is now on the twice weekly calls between CDOT and the construction industry. CDPHE's message is clear that our essential industry designation will only work if Social Distancing compliance is adhered to. I cannot stress this enough. The CDPHE guidance document is available online and a Spanish version should be available tomorrow.

Provide important resources regarding the Coronavirus Aid, Relief and Economic Security (CARES) Act.

I am pleased to announce we confirmed a webinar directly with Senator Cory Gardner for next Thursday, April 9 at 3 pm. He has been fighting hard for all of us and to interact with him directly will be a great opportunity at this critical time. Use this link to register for the Zoom meeting.
We have distributed and are working to compile additional information regarding the CARES Act including what programs are available for small businesses, the application process for payroll protection loans, and other guidance. I have attended several webinars regarding this, but none better than with the Denver Metro Chamber. The presenters included Thomas M. Sullivan, Vice President, Small Business Policy, U.S. Chamber of Commerce, as well as Frances A. Padilla, Colorado District Director, U.S. Small Business Administration. I would ask you to view the recorded webinar or download the PowerPoint and the speakers provide great guidance on a very complex subject.

Continue to work towards long term and sustainable economic growth through investments in infrastructure.

This needs to be both at the national and state level. While it has always been our focus, the economic recovery will now depend on it.
Again, our office remains closed and will remain so during this ordeal. In an effort to provide support, all meetings are conducted via webinar and conference calls. And we have created additional opportunities for webinars and online trainings – including a webinar with the Colorado Safety Association on April 7 covering Best Practices to Prevent Soft Tissue Injuries for Construction and a webinar on April 13 presented by Lewicki & Associate's Ben Miller on Automated Hauling Systems. I believe everyone has our cell numbers, but to ensure, mine is 303.882.6879 and Annelise's is 804.241.0605. I look forward to the time we move past this and can interact and conduct business as usual. We have events scheduled for this summer, but those are for a future discussion. We are a resilient industry and country, and with a focus on limiting risk, staying focused on the future, and a can-do attitude, we will persevere.  Do not hesitate to call with anything. Take care.
Todd R. Ohlheiser
Executive Director
Colorado Stone, Sand & Gravel Association
Leave a Reply
You must be logged in to post a comment.